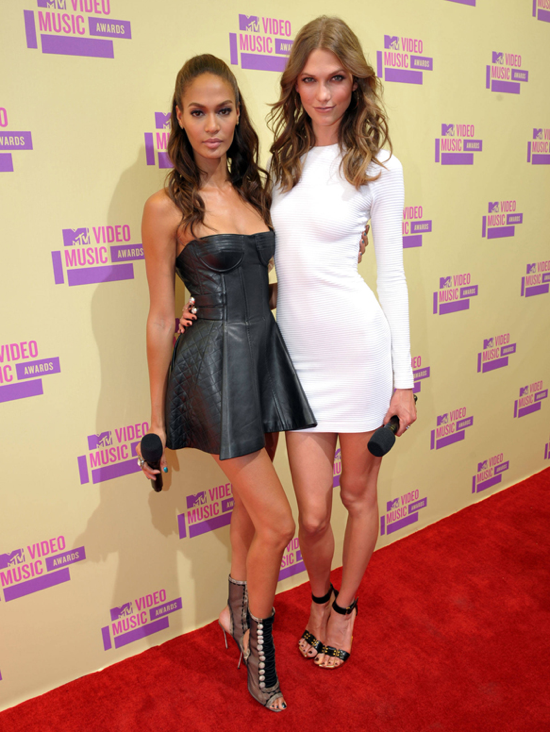 Photo courtesy of mtv.com.
MTV's beloved program House of Style is making a comeback with new model hosts Karlie Kloss and Joan Smalls. 
Though both women were too young to watch the original 1990's House of Style, hosted by beauties like Cindy Crawford, Amber Valetta, Molly Sims and Rebecca Romijn, they're ready to show a new generation of viewers how fashion and music go hand in hand.
"Both industries have changed quite a bit," Kloss says. "So it'll be interesting to see how we show that."
Highlights will include street style spotlights, plus behind-the-scenes looks at fashion shows, music video shoots and more - not so different from the original series.  But the show's format has changed; instead of the TV program, it will be presented as a bi-weekly, five-minute web-based series on MTV Style.
"I think that gives us even more opportunities to reach viewers," Kloss says. "There are so many ways you can reach people through the Internet, with social media, vlogs, so it's a smart way to attract viewers."
It's also a way for both women to expand the scope of their careers — a fact they're quite excited about. "We're both hard workers, and we've done so many things, had so many highlights individually. But this is a great moment for people to see our personalities as well," Smalls says.
Adds Kloss, "The opportunity to have a voice is not common in our day jobs. And walking runways is fun, but it gets kind of boring after a while! So it's fun to do new things like this."
The show will premiere on October 9, 2012.