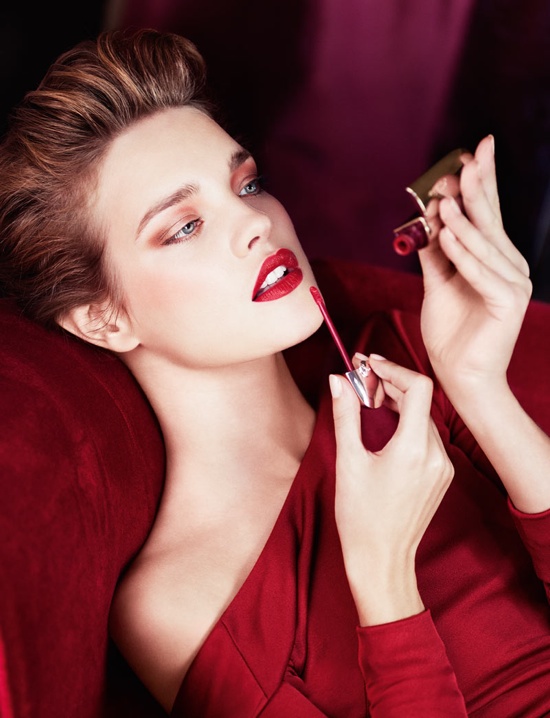 As the creator of the first tube of lipstick in 1870, Guerlain has continued to offer break-through lip innovations and this fall Rouge G L'Extrait is the newest to be unveiled.  Liquid, creamy, consistent, ultra-pigmented and velvety, this execeptional lip color is the perfect combination of a lipstick and a gloss that will ensure an incredibly sophisticated look.  The liquid texture gently glides on the lip and within a few moments, the silky color becomes matte.  This non-sticky, non-drying and non-feathering texture leaves your lips looking flawless for hours.
Rouge G L'Extrait ($48.00)
Avarice

 (M06) Beige for greed

Colere

 (M25) Red for wrath

Luxure

 (M27) Brown for lust

Envie

 (M41) Orange for envy

Paresse

 (M65) Pink for sloth

Orgueil

 (M69) Plum for pride

Gourmandise

 (M71) Raspberry for gluttony
Available: August 2012 at Saks Fifth Avenue, Nordstrom, Neiman Marcus, Sephora, Bloomingdales and Bergdorf Goodman.
<iframe name="shopstyle_search" width="562" height="244" frameborder="0" scrolling="no" src="http://widget.shopstyle.com/widget?pid=uid7201-1162351-77&fts=Guerlain%20Lipstick&width=4&height=1&border=0&footer=0"></iframe>